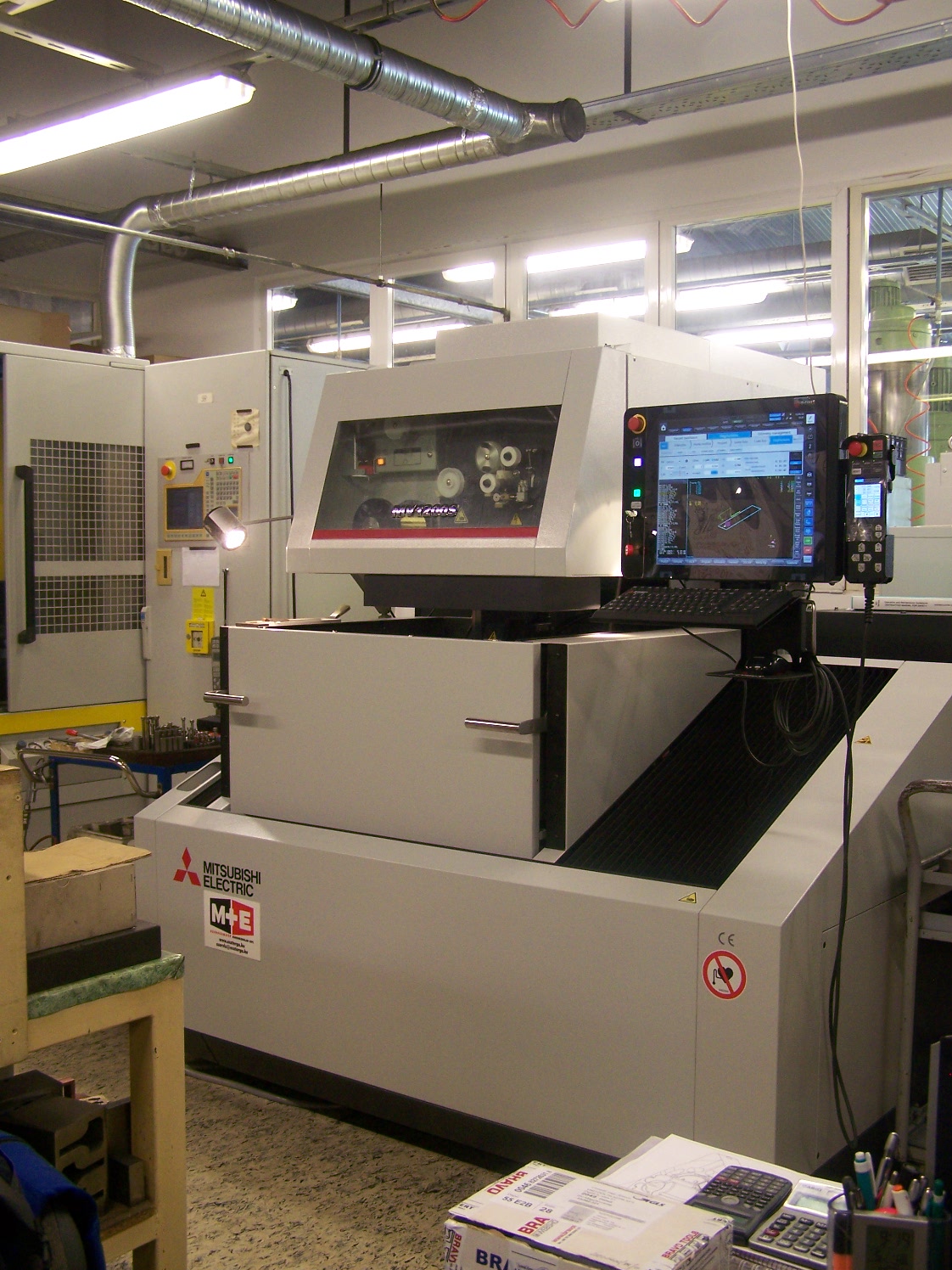 FROM DESIGN WORK – TO CONTRACT WORK
⊕  MODERN CNC MACHINING (MILLING, SINKER AND WIRE EDM)

⊕  HIGH PROFESSIONAL STANDARDS, HIGH DIMENSIONS PRECISION
⊕  SURFACE FINISHING AS PER REQUEST
⊕  CONTINUOUS SUPERVISION DURING MANUFACTURING
⊕  COMPETITIVE PRICES, CONTINUOUS TECHNICAL SUPPORT AND CONTACT
CONTRACT WORK – MAIN MACHINING WORKS IN METAL INDUSTRY, MAX. DIMENSIONS
⊕  CNC milling (x-600 mm, y-400 mm, z-500 mm)
⊕  Wire EDM (x-300 mm, y-200 mm, z-150 mm)
⊕  Sinker EDM (x-400 mm, y-300 mm, z-250 mm)
⊕  Planar grinding (x-800 mm, y-500 mm, z-300 mm)
⊕  Start hole drilling (x-300 mm, y-200 mm, z-200 mm)
⊕  Lathe work (D-400 mm, x-800 mm)
The added dimensions of parts for automated installation on a production line are taken into consideration. Production of very small pieces – with very high tolerance precision.
WE OFFER YOU A SOLUTION THAT MEETS YOUR DEMANDS AND CONTEMPORARY STANDARDS!
Our designers are ready to prepare a construction plan tailored to your needs with the use of PRO/ENGINEER WILDFIRE 5 designer program. Our staff members will contact you with a free offer without any obligation tailored to your personal needs!