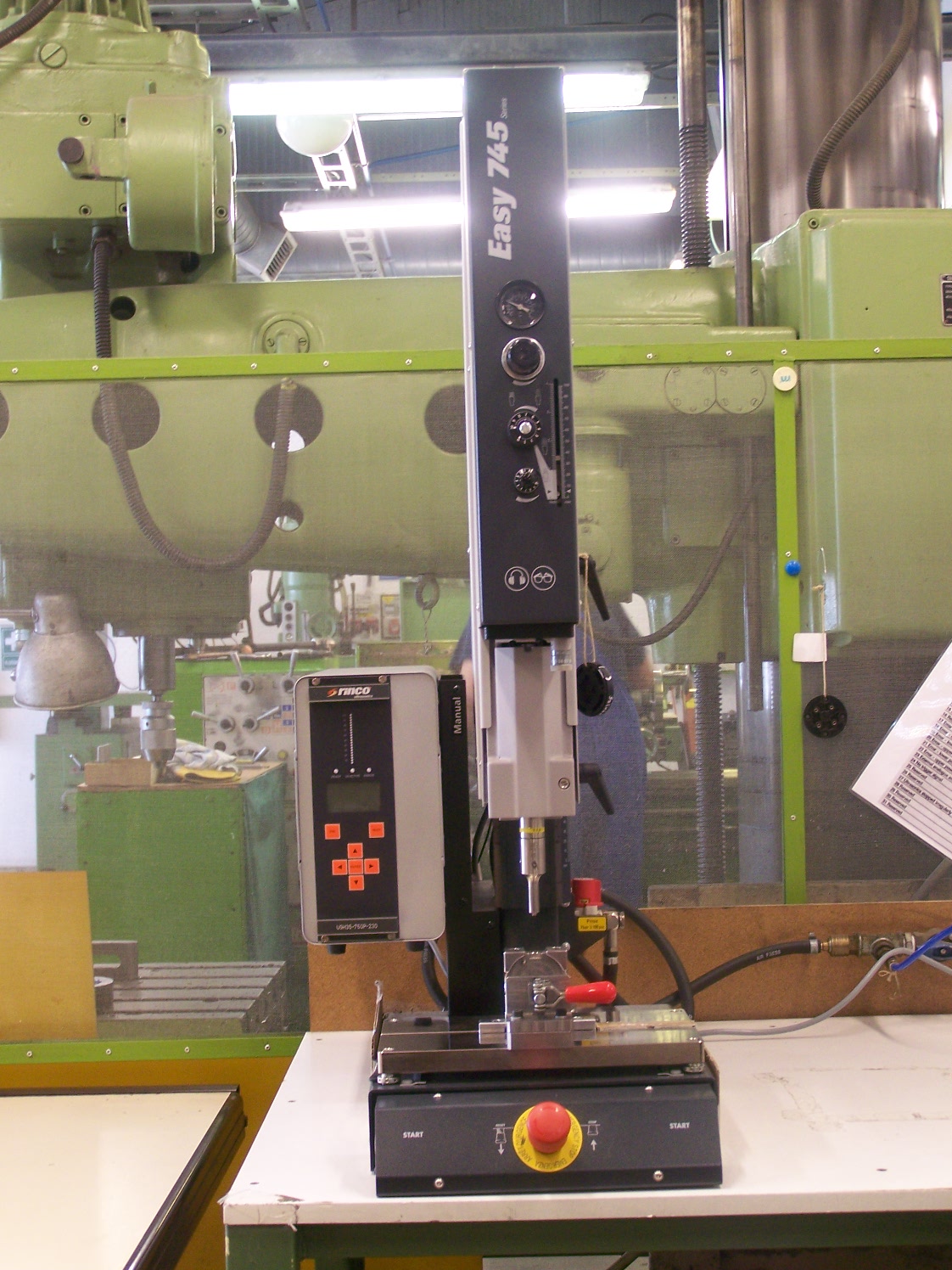 UNITOOL PLASTIC PLANT – PRODUCTS
⊕  HEALTHCARE PRODUCTS
⊕  ELECTRONIC INDUSTRY
⊕  ELECTRIC INDUSTRIAL EQUIPMENT
⊕  AUTOMOTIVE INDUSTRIAL PRODUCTS
⊕  AUTOMATION, SENSOR AND ROBOT TECHNOLOGY
PLASTIC PROCESSING – SERIAL PRODUCTION
⊕  The form tool prepared by our company can be immediately checked in the plastic processing plant.  
⊕  The test master prepares a sample with the help of seven quality injection moulding machines with a closing force range of 20T-200T. 
⊕  Serial production of the pieces meeting the expectations and approved can be implemented in our injection moulding plant 
⊕  Maintenance to preserve tool state, modification, part production..
GENERALLY USED BASIC MATERIALS
⊕  PP     ⊕  PA     ⊕  PC     ⊕  PPS    ⊕  ABS     ⊕  POM    ⊕  PET
Injection moulding of degrading plastics and plastics with glass fibre reinforcement.
INJECTION MOULDING MACHINE (TYPE)
Ultrasonic welding machine Easy 745
∗ with 1 pc of core pulling circle

CLOSING FORCE+WORM
(TON+DM)
WE OFFER YOU A SOLUTION THAT MEETS YOUR DEMANDS AND CONTEMPORARY STANDARDS!
Our designers are ready to prepare a construction plan tailored to your needs with the use of PRO/ENGINEER WILDFIRE 5 designer program. Our staff members will contact you with a free offer without any obligation tailored to your personal needs!